The Integra Type R is light, too, coming in at just 1125kg. Compared with the regular Integra, it has a slimmer and lighter windscreen, lighter wheels and minimal sound deadening. Even air conditioning was an optional extra, just like in a BMW M3 CSL.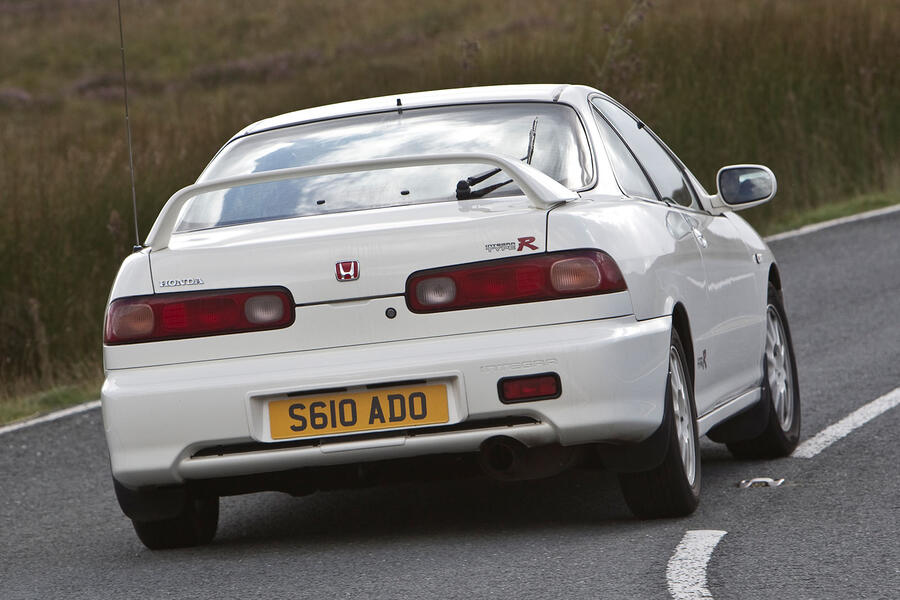 You don't even have to get behind the wheel to gauge its driver focus. Its chin spoiler and rear wing give off Fast and Furious vibes, while its figure-hugging red Recaro front seats each have holes for a seatbelt harness. The first UK cars are all Championship White in honour of Honda's first grand prix-winning car – it was victorious in the 1965 Mexican Grand Prix, in case you were wondering. 
Unfortunately, the second-generation Integra Type R (codenamed DC5) reverted to Japan-only sales in 2001, but many have been imported here. Prices for UK DC2s, meanwhile, generally range from £11,000 to £20,000. 
Considering prices are on the rise, and bearing in mind that other Japanese icons of the 1990s have already risen beyond £50,000, now looks like the best time to buy. You might struggle to find unmodified or low-mileage examples, but if you do, just tell yourself it has been worth it, because you now have a future collectible on your hands.
What we said then
17 September 1997: "Driving enjoyment aside, some will adore owning a car whose build quality and reliability are as surefire as sunrise and sunset. Or one that has an engine that revs to nearly 9000rpm without feeling in the slightest bit delicate."