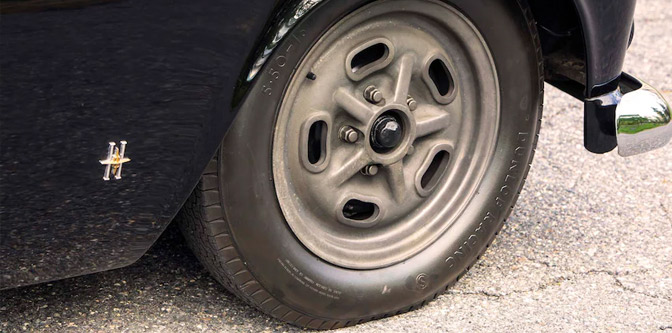 Okay fellas… If you chose to accept it, I have a very simple assignment for you this morning. Post a picture of your choice for the best traditional hot rod ever built using mag wheels. You can chose a historical car or a modern build, but it has to be traditional.
A discussion of what is and what is not traditional will only prove your ignorance, so don't go there. If you have doubts, you are disqualified. If you can't decide, you are disqualified. If you have a top two or three, stick em all where the sun don't shine. Have some fortitude. Pick one.
My choice? Well, it might surprise you… It's a 1955 Ford Thunderbird that was built and styled by Bob Hoshiko and is now owned by Dave Simard. A lot of people confuse this car with Doane Spencer's little photographed 'bird of the same era. However, they are actually two different cars. Bob and Doane were close and when Bob got ready to build his own Thunderbird, he used Doane's for inspiration.
And while I do love Doane's car, it's the little details on Bob's that bring it to the top. For example, those little bumperettes made of steel rod? Come on man… Too good.
Regardless, your turn. Pick wisely.