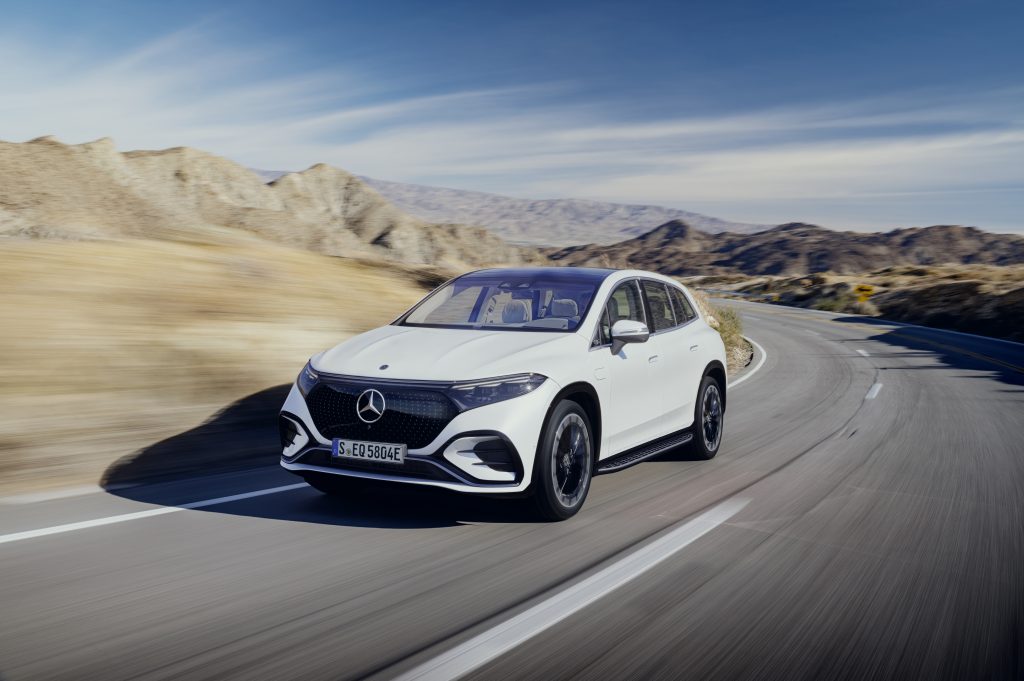 It turns out that the new electric vehicles (EVs) of Mercedes-Benz have more than what meets the eye. Recently, the automaker revealed some secret features of its EQ cars that can only be unlocked through a subscription-based service similar to what Tesla and other EV makers have been offering.
According to Mercedes, the service entails a $1,200 yearly subscription to gain access to a 20% to 24% increase in the power output of its EVs. Likewise, torque will also be boosted for faster acceleration times. The scheme will be initially available for the EQE and EQS in both their sedan and SUV models.
As an example, getting the boost will only take the Mercedes-Benz EQS 450 4MATIC 4.5 seconds to speed up from 0 to 60 mph. That's nearly a second down from the original 5.3-second time of the car. Meanwhile, the same feature can reduce the 0-60 mph sprint of the EQE SUV for a full second from the original 6.2 seconds to 5.2 seconds.
To date, the German automaker already has a host of subscription-based services in the form of a remote start through an app for $35 monthly, a one-time payment of $200 to get a dashcam for the forward-facing camera, and an upcoming "Beginner Driver and Valet Service mode" that limits a car's top speed when activated during certain situations determined by the user for $16 monthly.
This kind of business strategy has been receiving flak as of late because it appears that car companies are charging customers for features that are already present in their purchased vehicles but are locked within a paywall. There's no announcement yet as to when the features will be available. Furthermore, the company is mum as to whether or not it will be offered up-front upon purchase of the EQE and EQS.