Restomods are becoming increasingly popular. As the automotive world becomes more digital, true enthusiasts yearn for more analogue experiences. It seems the trend of using modern tech on older machines is no longer the preserve of old Porsches, Mercedes or Jaguars, as witnessed by the release of the Tolman Peugeot 205 GTi.
Follow Double Apex on Facebook and Instagram, where we share more car content.
---
Buy now and take advantage of free delivery in South Africa on orders over R349.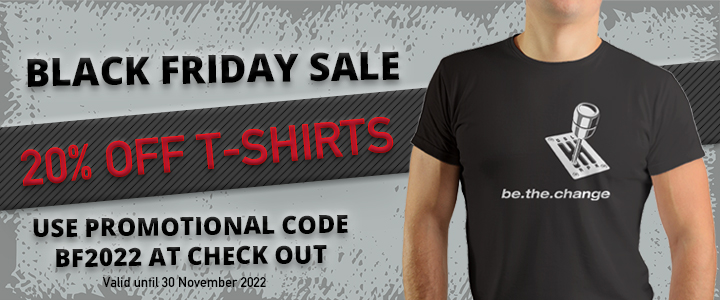 ---
Ground Up Rebuild
Tolman Engineering from the UK has given the full restomod treatment to one of the most loved hot hatches in Europe, the venerable Peugeot 205 GTi. The company strips down the little hatch and rebuilds it from the ground up using modern materials and newer technology. And this is just the start as more 'Tolman Edition' cars are planned, based on other 1980s and 1990s hot hatches.
Click here to read our driving experience behind the wheel of a Peugeot 205 GTi.
Looking Fresh
The Tolman Peugeot 205 GTi may look like a box-fresh example that has been hidden in a hermetic chamber, but it is far from the way it left the gates of the Peugeot factory. Each car is subject to an extensive rebuild that includes anti-corrosion, stone chip, and ceramic coating protection. From start to finish, each build takes around 700 hours.
Keen observers would have noticed a few subtle exterior changes. These include LED headlights. Interior changes include Bluetooth connectivity, digital instrument cluster and touchscreen infotainment display, which are available as options. The refreshed interior also includes fully retrimmed seats, new carpets and Alcantara steering wheel as well as electric windows.
More Power
The big news is what lies under the bonnet of the Tolman Peugeot 205 GTi. The company starts with an original 1,9-litre four-cylinder engine. To this they add new camshafts, fit a multi-valve head with a bespoke cam cover, and add a revised exhaust. This brings peak power up to just over 150 kW. Tolman rebuilt the five-speed manual gearbox with upgraded shift rods and bushes to deal with the extra power. Buyers can get a Quaife LSD for improved traction as an option.
The price of this retro goodness is a cool R1,2m using today's exchange rate. With that in mind we are guessing that you won't see too many on local roads any time soon.