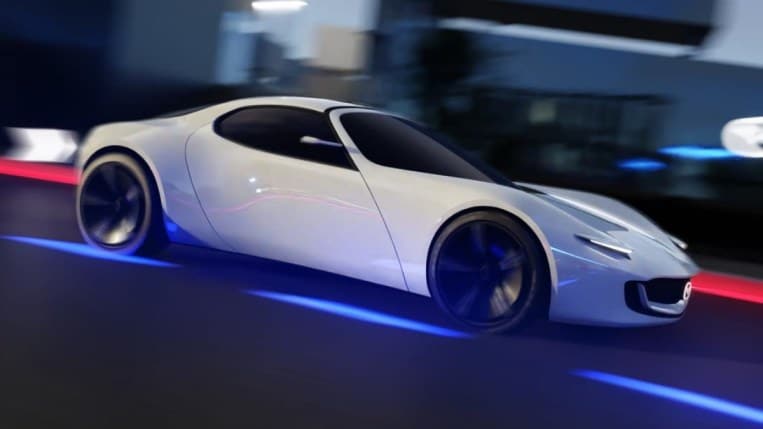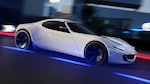 While many automakers have scattershot personalities, Mazda knows what it is. The company makes good-looking cars and SUVs with outstanding handling characteristics that aren't luxury cars but wouldn't embarrass themselves at a luxury car mixer.
Mazda doesn't try to be everything to everyone. It tries to be one thing and get good at it.
So perhaps it's not surprising that Mazda is among the last of the major automakers to announce its plans to go electric, and its plans are cautious.
Up to 40% Electric by 2030
Mazda expects 25% to 40% of its global sales to be electric cars by 2030, the company announced this week. By that date, half a dozen or so competitors plan all-electric or almost all-electric stables.
The company will introduce a slate of electric vehicles (EVs) in "the latter half of phase 2" of its plan, Mazda said in a statement.
And those EVs? We don't know anything about them. The statement didn't detail any future products.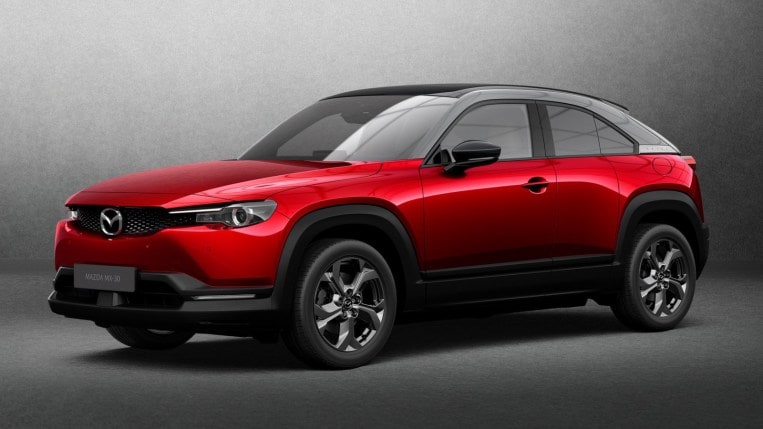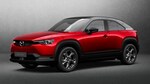 One EV Already, and It Barely Counts
Mazda has exactly one EV for sale in the U.S. The MX-30 is a tucked-and-tight-looking little coupe-like subcompact crossover available only in California. It has the shortest range of any EV currently for sale in the U.S. – 100 miles. That's enough to commute and run errands in, but a real drawback if you're considering the MX-30 as your only car.
Future plans would need to offer more driving range and keep Mazda's characteristic fun-in-the-corners spirit while doing family duty. Mazda designers know that. But they haven't teased us with a collection of sketches or model names.
Instead, CEO Akira Marumoto simply says executives "hope to manufacture EVs in North America at some point." The company is still studying how to meet the requirements of the Inflation Reduction Act, which limits federal tax credits to EVs built in North America.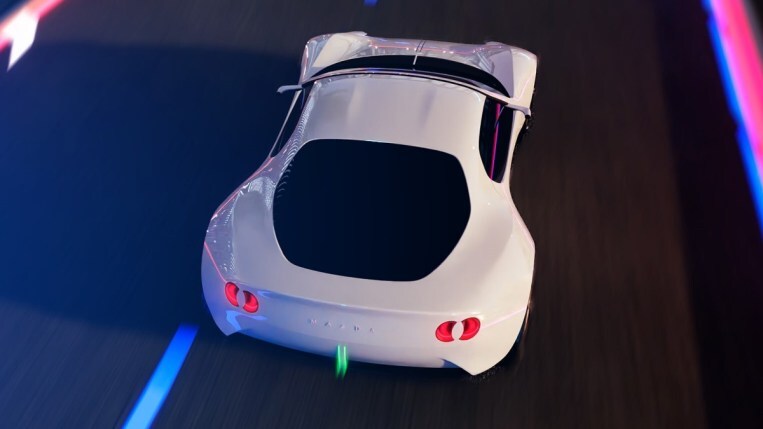 A Teaser in the Announcement
Mazda offered no specifics. But it did plant one hint in its announcement. The statement detailing nearly $11 billion worth of partnerships in EV development came with two renderings.
They show a trim 2-door sports car with a Miata-like nose, thin headlights that seem almost folded up from the hood, and impossibly tiny mirrors (probably cameras). It's snugged tight to the road on huge tires with thin wheels.
It wears a fastback roofline, and there seems to be no way to open that hatch – your biggest clue that this is just a photo-realistic rendering.
Is it electric? All we can tell you for sure is that it's pretty, and it's the artwork in an announcement about electric cars. File names on the photos call it the "vision study concept." But if you wanted to speculate that Mazda will resurrect the RX-7 name for it, we wouldn't stop you.