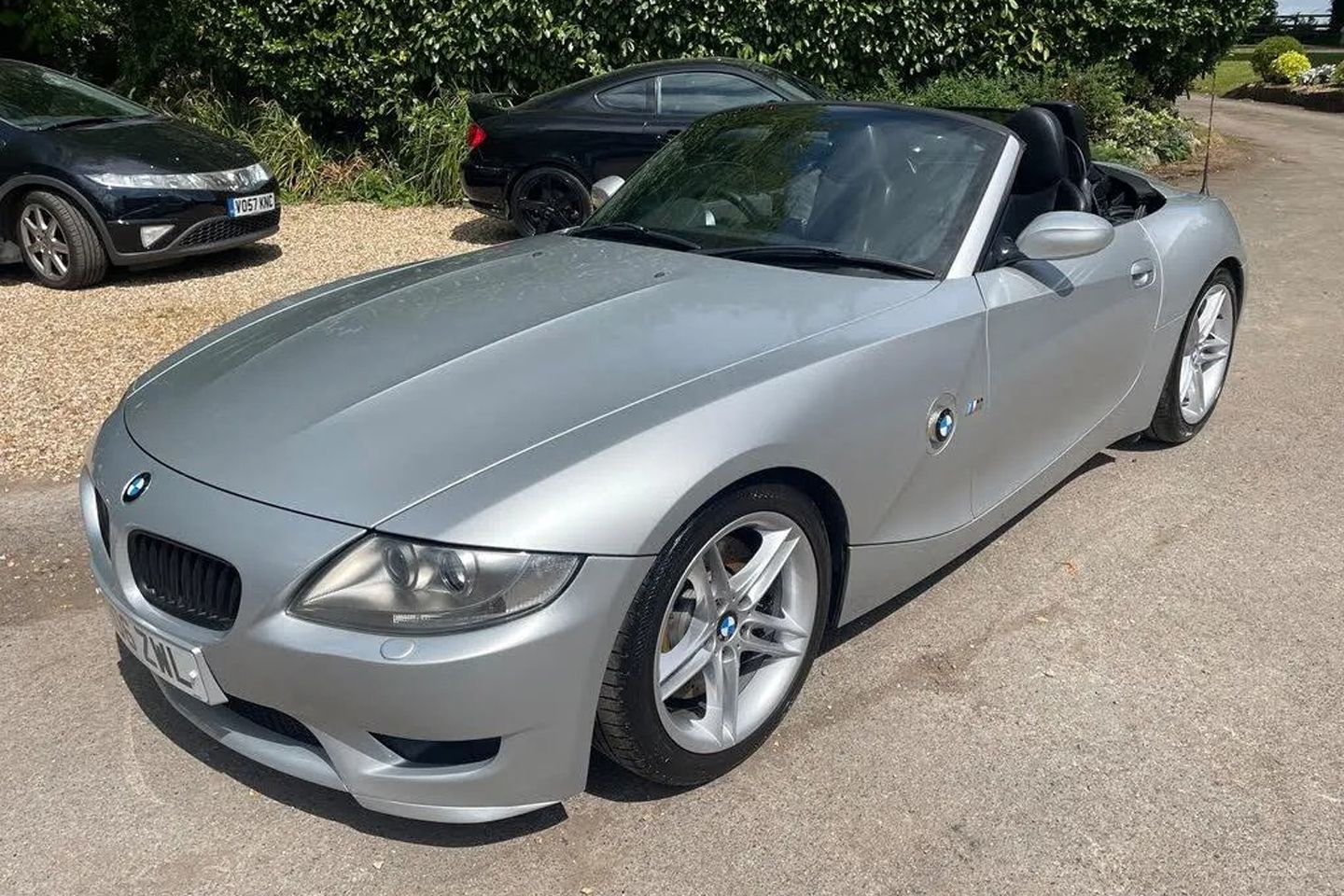 Last week's leggy but cheap Porsche Cayman S received plenty of critical love in the comments, and even persuaded its first owner to register with PH to share some of the story behind its spectacular rate of mileage acquisition. All of which may (or may not) have worked towards getting it marked as sold by just 11am on Saturday morning. So let's see if lightning can strike twice with another Pill that shares some significant similarities.
Yes, there are some obvious differences. This week's offering is wearing a spinning propeller rather than Stuttgart's coat of arms, its engine is at the opposite end and it lacks a roof. But this is still a smart-looking noughties German sportscar producing more than 300hp and directing firepower to the rear axle. A £9,990 price tag makes it just ten quid cheaper than the Cayman S, and although its 132,000 mileage is enough to be considered leggy in this part of the market, it is still only two-thirds what the Porsche had managed to rack up. That all adds up to bargain, right?
Of course, those who have previously been expecting the Z4M to soar in value have had plenty of time to grow long, grey beards as prices have stayed as flat as the less topographically interesting parts of Norfolk. Against the criteria for the most desirable M cars, both the coupe and roadster versions of the Z4M have almost a full set of ticks: limited volumes, cool design and one of the division's stand-out powerplants – in this case the 338hp S54 six-cylinder shared with the E46 M3. Yet it still sits in residual shadow cast by the dynamically inferior Z3M, with even rough-looking examples of the earlier roadster being offered for more than twice as much as our Pill, and the average asking for the Z3M Coupes in the classifieds north of £40,000.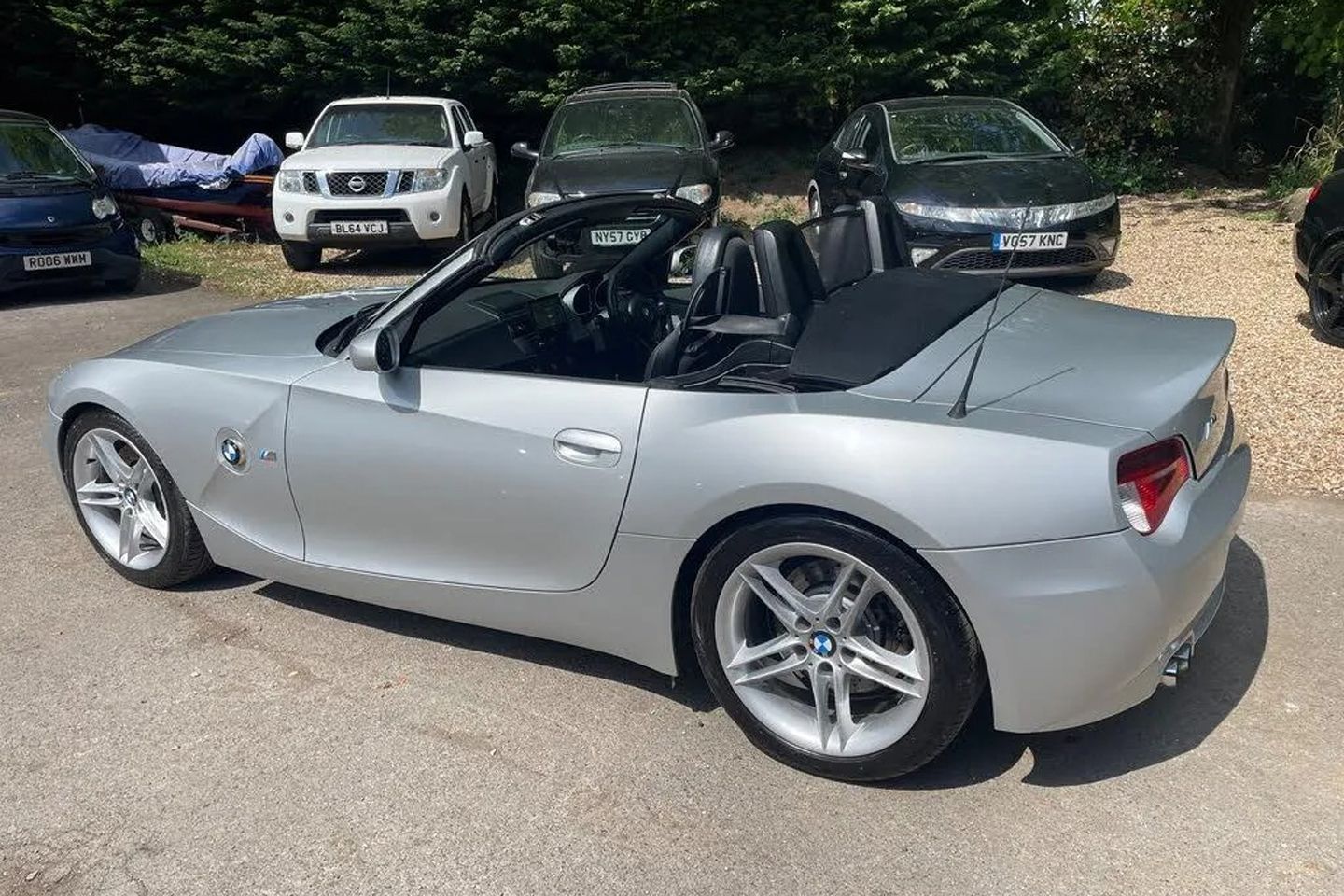 That could mean – as burned-finger crypto-bros are still assuring us – that this is the perfect time to buy, man! But it is also likely the market's acknowledgement that the Z4M has always been a car that it's easier to like than to live with, coming from an era when M Division regarded its principles as being sacrosanct. Squeezing the old M3's engine into the lightweight Z4 created a pocket rocketship with the ability to both outgun the contemporary Cayman S and out-handle the porkier Mercedes SLK 55 AMG. M's engineers even went to the considerable effort of plumbing in hydraulic power steering on the basis that the regular Z4's electrically aided rack wasn't reckoned to be communicative enough. Who needs more than that level of dedication?
Most potential buyers, it turned out. M Division's passion couldn't mask the Z4's fundamental flaws for those seeking even a modicum of practicality. The original UK press launch for the Z4M was held in South Carolina, using right-hand-drive cars direct from the factory at Spartanburg that built them. Journos were given these for a couple of days to head and have photogenic adventures – I had the unoriginal idea of heading for the Tail of the Dragon in North Carolina. Sadly the roadster's paltry luggage space meant that the photographer I was working with had to travel with his sizeable camera bag resting on his lap for 200 miles, with a tripod squeezed into the space between seats and roll-over hoops so the roof couldn't shut. Still, I got off lightly – the crew from another magazine were caught breaking the speed limit by such a margin they got a night in the cells and have been ribbed with Duelling Banjo jokes ever since.
While limited practicality was shared with the regular Z4, the senior version also lacked much of the driver-flattering handling that early 21st century buyers expected the M badge to deliver. It gripped tenaciously and turned enthusiastically, but pushing too hard turned it snappy and bitey where the contemporary M3 was smooth and progressive, and the ride could be punishingly hard too. The margin between "I've got it" and "it's got me" was barely broader than it had been in the similarly tetchy Z3M.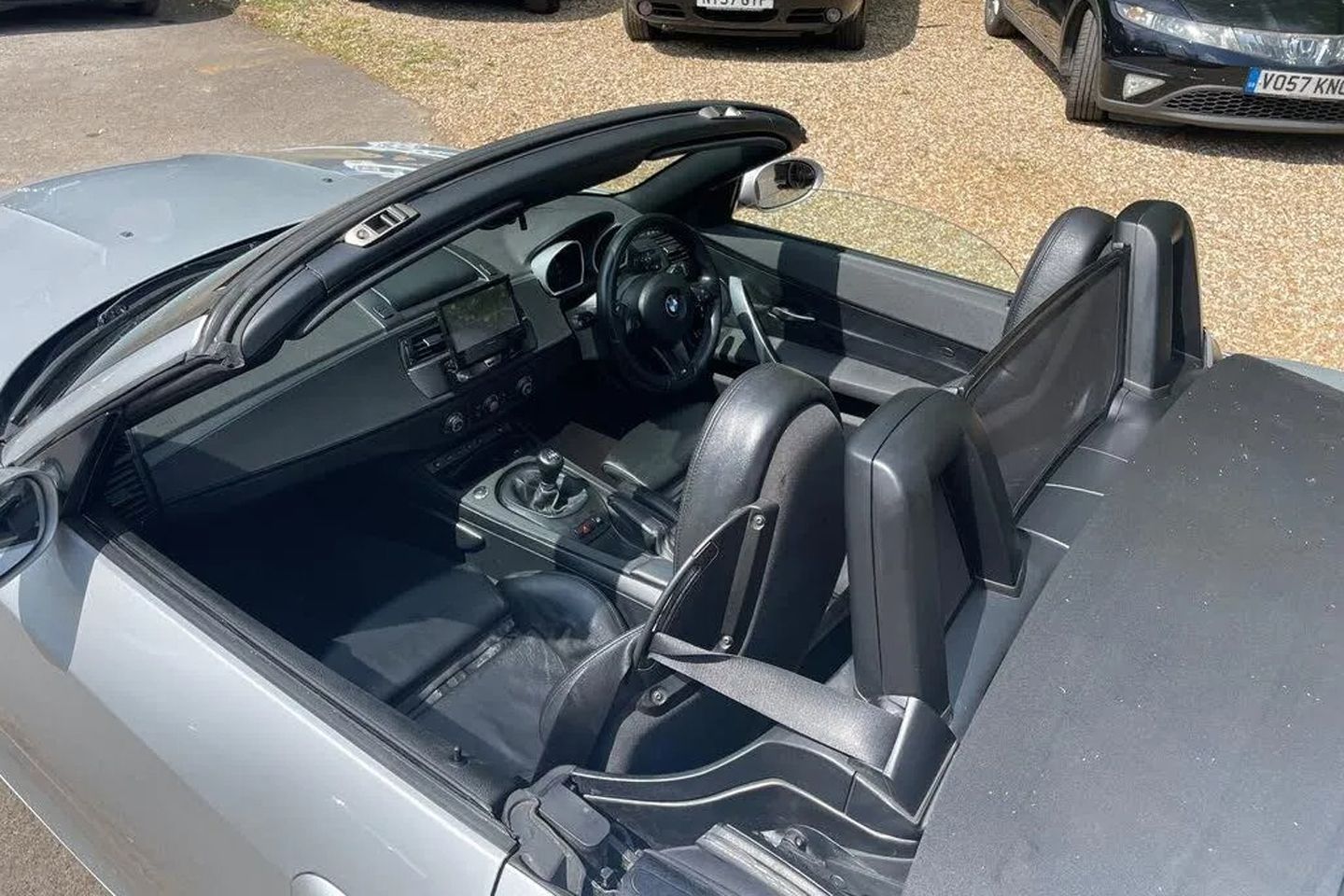 But the biggest problem was the price. As launched the M Roadster cost £42,750, which might look like outstanding value in these inflated times, but meant the BMW was four grand pricier than a Boxster S in 2003. Yes, the Z4 was quicker, but it couldn't match the Porsche on dynamic finesse or practicality – and to no great surprise, the BMW's depreciation curve resembled the trajectory of a depressed lemming. Well before the earliest examples reached their tenth birthdays, they often dropped to £10,000 or even less. Which is pretty much where this one is nearly another decade on.
Granted, the money being asked for shinier and lower mileage Z4Ms has risen in recent years, but although our Pill is the least expensive currently in the classifieds its four-figure price tag doesn't make it an outlier against the wider market. The dealer's valuation is probably underwritten by the fact this one has covered 132,000 miles, which is well beyond most of its coddled siblings. But with the advert's promise of a full service history that doesn't need to be a cause for undue concern. Nor, to be honest, is the fact it has had six owners in 16 years – this is the sort of automotive itch many will scratch quickly before moving on.
The MOT history is short on shocks. Like most M cars, this one has obviously been heavy on brakes, tyres and suspension components to judge from semi-frequent advisories and occasional fails. But there is nothing scary in the record and our Pill seems to have acquired mileage at a steady rate, the official record suggesting it has been on the road without interruptions. In short, it looks like a well-priced, usable M car of the sort that are getting thin on the ground for anything like this money these days. Will it rise in value? Possibly – but does it matter if it doesn't? Start drawing Venn circles around '21st century M cars', 'affordable' and 'not a hulking SUV' and the Z4M is the only car left in the shade. For that reason alone it has to be a winner.